This activity is located on:
Oahu
Savor the Flavor (Coffee and Chocolate Experience)
Two things most of us cannot live without! If you love coffee and you also love chocolate, then this is the tour for you!
Overview
20% OFF Promo: Spring22 (Valid on tours through August 31, 2022)
Learn the history of coffee and chocolate in Hawaii. Dazzle in the sights of Oahu's North Shore. And of course, drink some delicious coffee and eat some of Hawaii's best chocolate all throughout this fun day. This tour is a small group tour, and you'll ride in comfort in either a Mercedes Sprinter or a luxury minibus. Max capacity is 14 guests.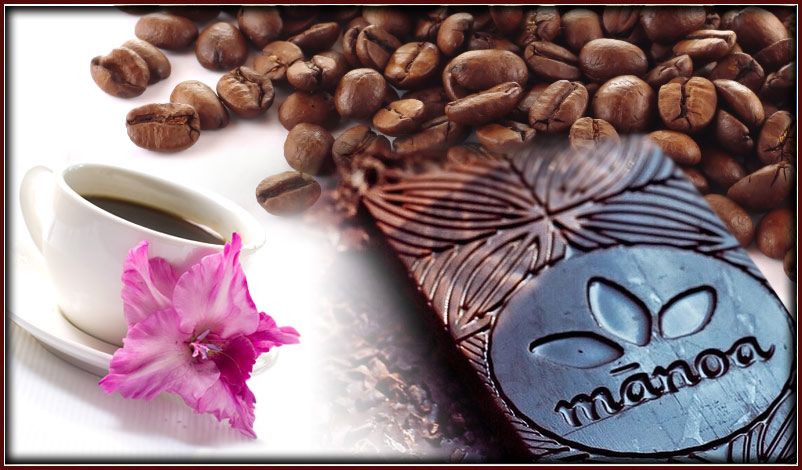 Highlights:
Youll enjoy a narrated tour of the Waialua Coffee Mill and of course enjoy some local coffee samplings!
Well take you on a drive on the North Shore and we will be sure to point out some of the most famous surfing beaches!
Youre going to love our driver-led tour at Kahuku Farms with an included lunch and smoothie!
Next, we will stop at Kahana Bay, Hawaiis only public ahupuaa!
Last but certainly not least will be our tour of Manoa Chocolate: a local premium chocolate factory, followed, of course, by a yummy chocolate tasting!
Small Group Tour! Maximum 14 people per tour
Activity Times:
7:00am to 4:00pm


Vehicle: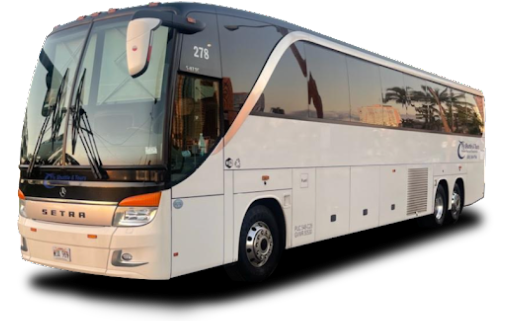 Activity Duration:
9 Hours
Upgrade Options:
No upgrades available
What's Included?
Water Bottle to start tour
Lunch: Panini/Pizza/Salad(s)
Smoothie: Haupia Pineapple, Tropikale, Super Kale, Papaya Power, Banana Bang
Videos
Manoa Chocolate Recipe
Description
Hawaii is the only state in the United States that produces coffee commercially. Learn about the origins of coffee in Hawaii while you visit the Waialua Coffee Mill. Here, you'll get to sample some of the most popular coffee brewed here on the islands.
After your tour of the coffee mill, we will take you on a scenic drive along Oahu's north shore. The North Shore is world-renowned for its surfing beaches including Waimea Bay, Sunset Beach and Banzai Pipeline. You'll view and learn about the most famous surfing locales in the world from the comfort of one of our luxury buses.
Then it's time for lunch! We'll park at the Kahuku Fruit stand. Known for its fried local banana, this year marks their tenth year of "pizza bakin' jelly makin' smoothie servin' garden growin' tractor ridin' fun"! This place is as cute as it sounds and uniquely North Shore. Here, you can enjoy your lunch and smoothie that you chose at the time of booking. See below for smoothie and lunch choices.
You'll then make a brief stop at Kahana Bay Beach Park. Kahana is a relatively unspoiled valley, and one of only a few publicly owned ahupua'a, or ancient Hawaiian land divisions, in the state.
Our final stop will be at the Manoa Chocolate factory. While touring the factory, you'll sample some of their delectable treats and see some of their original equipment- including a barbeque and tricycle-powered winnower.
We hope you'll join us for this exciting day of history, beautiful sightseeing, and delectable coffee and chocolate tasting!
Smoothie Options (INCLUDED!)
Haupia Pineapple
Tropikale
Super Kale
Papaya Power
Banana Bang
Meals (INCLUDED!)
Grilled Veggie Panini, Side Salad: Grilled Eggplant, Bell Pepper & Zucchini, Tomato, Lettuce, Fresh Mozzarella, Basil and Balsamic Herb Mayo
Farm Pizza, Side Salad: Tomato-Eggplant Bruschetta topped with Mozzarella and Basil Mac Nut Pesto
Grilled Veggie Salad: Grilled Eggplant, Bell Pepper & Zucchini, Tomato, Cucumber, Mozzarella, Lettuce and Lilikoi Balsamic Dressing
Know before you book:
Dress comfortably and wear comfortable shoes for walking
The tropical sun is stronger than you think, wear sunscreen!
Don't forget your camera and consider bringing a spare memory card. There are photo ops around every corner!